New Holland Announces Return of Mad Hatter
Fan favorite Midwest IPA is returning after a 4+ year hiatus.
October 10, 2023
Contact:
Dominic Bergquist
Brand Manager
616-916-8131
dbergquist@newhollandbrew.com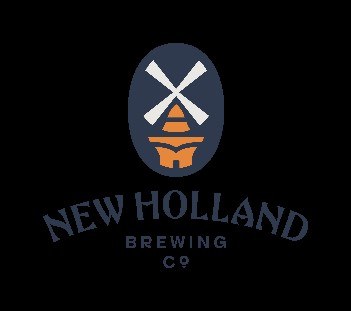 FOR IMMEDIATE RELEASE:
Media Contact: Dominic Bergquist, Brand Manager
Office: 616.355.6422 | Mobile: 616.916.8131
PHOTOS: https://www.dropbox.com/scl/fo/okp3yud17s6oh3mw3805g/h?rlkey=v2tm7foujnxz3we57lsgpnpzx&dl=0
New Holland Announces Return of Mad Hatter
Fan favorite Midwest IPA is returning after a 4+ year hiatus.
(Holland, MI – October 10, 2023) – New Holland Brewing Co. today announced the return of one of the brewery's most storied brands, Mad Hatter Midwest IPA.
Mad Hatter was one of the very first beers ever produced by New Holland and gained a significant following as the brewery's first true flagship offering, preceding Dragon's Milk Bourbon Barrel-Aged Stout. Mad Hatter was retired in 2019, and fans of the beer have been vocal in their desire for it to return.
"Without a doubt, the single most requested beer to make a return from our history is Mad Hatter," said Dominic Bergquist, Brand Manager for Beer at New Holland. "We've received countless emails, phone calls, and messages on social media for this brew to return. Simply put – we have heard them loud and clear. Our entire team is excited to bring this beer back and celebrate with our fans."
The whimsical spirit of the Mad Hatter is brought to life with floral aromatics from assertive dry-hopping and a bright, hoppy body punctuated with Centennial, Citra, and Mosaic hops. Notes of citrus and pine artfully play off a malty backbone. With an adventurous 7% alcohol-by-volume , Mad Hatter is a refreshing IPA with equal parts tradition and innovation at its core.
This beer will be available in 6-pack, 12oz cans and draft beginning Thursday, October 12 at New Holland's brewpubs in Battle Creek, Grand Rapids and Holland. Distribution will begin shortly after across the state of Michigan, with select Midwest states following later in the year and into 2024. To help with the celebration, New Holland will be launching a Hatter-themed sweepstakes on November 1st, where entrants can enter to win a New Holland experience including a tour, tasting, dinner, and overnight stay in Holland, MI. Full sweepstakes details will be available at newhollandbrew.com/hatter.
About New Holland Brewing Co. It all started for us in 1997 when Brett VanderKamp believed that his hometown and the brewing industry were due for a shakeup. And so, New Holland Brewing Company was born in Holland, Michigan near the shores of Lake Michigan. Today, New Holland is recognized as one of the leading innovators in the revolution of craft brewing and distilling. With nearly 400 team members, New Holland's craft beer and spirits are sold across the country, and around the globe. Our retail presence continues to grow with three full-service restaurants, two spirits tasting rooms, three brick-and-mortar stores, and an online store. We look forward to finding moments to connect and enhance the lives of people around the world. For more information, visit www.newhollandbrew.com or follow the adventure on Facebook and Instagram.
-end-
Link to this release online:
New Holland Announces Return of Mad Hatter - Fan favorite Midwest IPA is returning after a 4+ year hiatus
https://promotemichigan.com/new-holland-announces-return-of-mad-hatter