Governor Whitmer Proclaims November as 'Michigan Craft Beverage Month' as the Holiday Season Begins
November 6, 2023
Contact:
Jenelle Jagmin
Program Contact
517-930-0696

Jennifer Holton
Media Contact
517-284-5724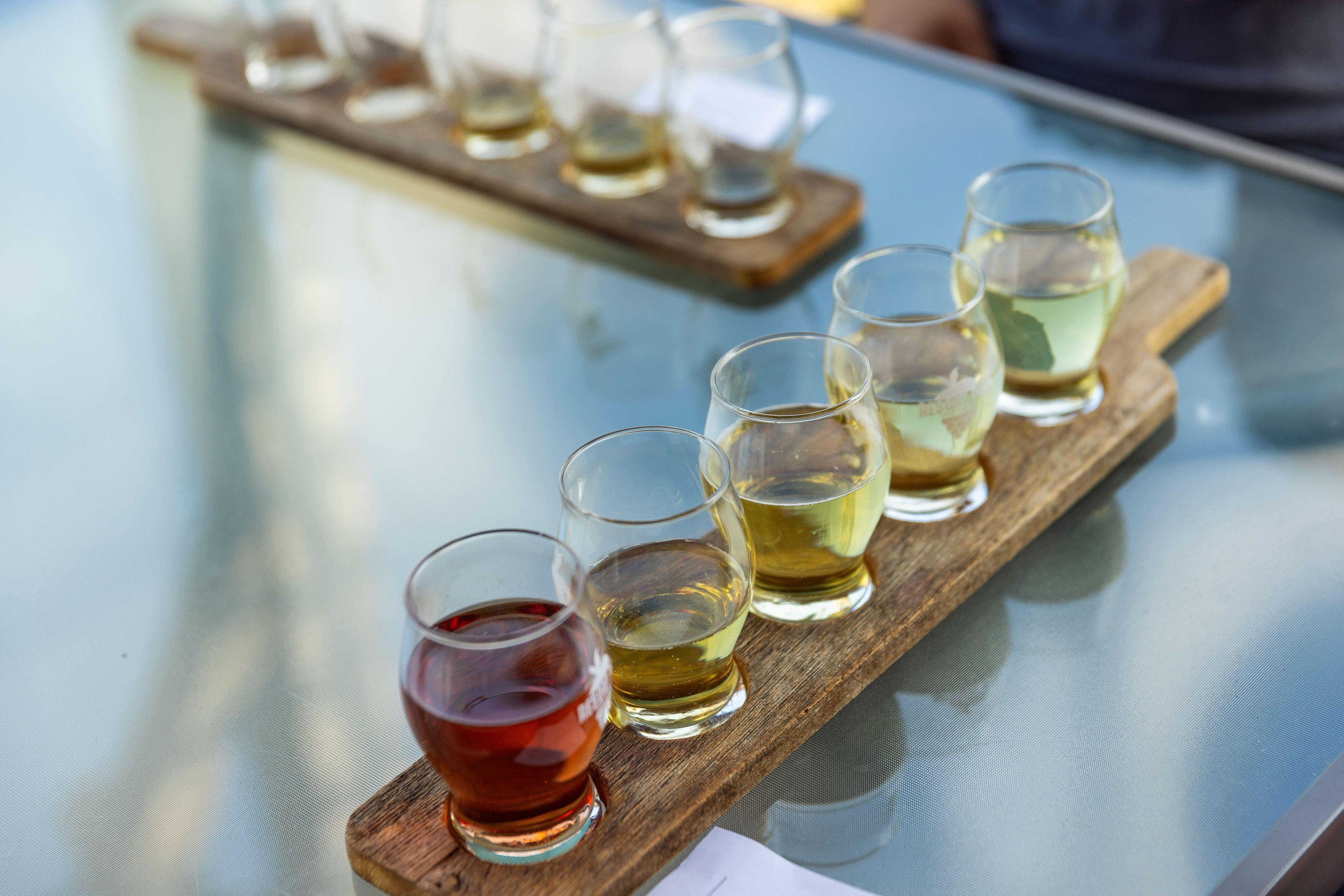 LANSING, Mich. — Today, Governor Gretchen Whitmer proclaimed November as Michigan Craft Beverage Month, recognizing Michigan's robust craft beverage industry's role in thriving economies and community vitality.

"Our craft beverage industry brings communities across America together and supports tens of thousands of good-paying jobs," said Governor Whitmer. "As governor and a lifelong fan of high-quality, Michigan-made products, I will continue taking action to grow our economy, invest in workforce development, and power our agriculture industry so these leading businesses can continue expanding right here in Michigan. Throughout Michigan Craft Beverage Month, I encourage Michiganders to join me in supporting Michigan's craft beverage makers."
Throughout Michigan Craft Beverage Month, Michiganders are encouraged to support local businesses by including Michigan-made craft beverages into their holiday meal plans, gift giving, and other memory-making activities with family and friends.
"The diversity and versatility of Michigan's agriculture is on full display when it comes to our thriving craft beverage industry," said Tim Boring, Director of the Michigan Department of Agriculture and Rural Development and chair of the Michigan Craft Beverage Council. "The specialty crops our state is known for, like apples, hops, and grain, allow the craft beverage sector to create innovative and flavorful products, exclusive to Michigan."
Michigan ranks sixth in the nation for the number of craft breweries, seventh for craft distilleries, and is a consistent national top producer of hard ciders. The state ranks ninth in the country for wine production, bottling more than 4 million gallons annually. With more than 300 breweries, 195 wineries, 85 distillers and 90 hard cideries across Michigan, the industry thrives at the intersection of agricultural business development, tourism, and community investment, both rural and urban.
Craft beverage businesses directly contribute to the economic vitality of communities. It's common to see them revitalizing main street buildings and lesser developed industrial areas, often acting as an anchor for more development. Wineries, breweries, cideries, and distilleries also impact rural communities, creating jobs and bolstering tourism.
"Thank you to the Michiganders who are already steadfast ambassadors of our one-of-a-kind industry," said Jenelle Jagmin, director of the Michigan Craft Beverage Council. "We ask you to share your support this holiday season, using your spending decisions to support local business and Michigan-made products. Happy Michigan Craft Beverage Month!"
To learn more about the Michigan Craft Beverage Council and find Michigan craft beverage businesses near you, visit michigancraftbeverage.com.
###
The Michigan Craft Beverage Council is a 10-member, governor-appointed board that is advisory to the Michigan Department of Agriculture & Rural Development, and was established to provide for research, marketing and promotion of Michigan agricultural products that are used in the production of Michigan craft beverages